Welcome to the Grand Lodge of Colorado!

The Grand Lodge of Colorado is a duly organized State Lodge chartered on April 22, 1995 by the National Lodge of the Order Sons of Italy in America. The Grand Lodge of Colorado is a fraternal organization authorized by the state of Colorado to transact its proper fraternal business and which derives its origin and its existence from the National Lodge of the Order Sons of Italy in America.

The Grand Lodge council meets quarterly around the state. This gives members in all areas of the state a chance to observe the business of the state and for concerns to be heard. Our next meeting will be at the end of October in Colorado Springs. Check this website as the date gets closer for more details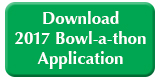 An Issue That Affects Colorado's Community of Italian Americans

Some of you may have heard about a bill that has been drafted by State Representative Joseph Salazar to rename "Columbus Day" "Indigenous People's Day." This bill available by clicking here or the link below. You will see that there are a lot of facts that are just plain incorrect. There is another document below that challenges the facts contained in the bill. Also, please take a few minutes to read the powerful document titled "Christopher Columbus: Fact vs. Fiction."
Here is the time-line of the bill the way I understand it. A special thanks goes out to sister Rita DeFrange and the Colorado Columbus Day Parade Committee.
1. A bill is drafted by a legislative sponsor (Joseph Salazar and co-sponsor Jessie Ulibarri) who advocates in favor of it's passage.
2. The bill is then read "over the desk" in the House or the Senate, assigned a bill number, and a committee. It is also examined by fiscal staffers who will determine if there will be a fiscal impact to the state.
3. A committee hearing date is set. At the hearing citizens can testify for or against a bill. This is the first opportunity to kill the bill.
4. If the bill passes committee, it will go to the floor for a vote. If there is a fiscal impact, it will also be heard in the Joint Budget Committee first and the Finance Committee. If there is fiscal impact, it may die there.
5. After the bill passes the first house, it moves to the other house and goes through the same process.

How You Can Help
We need every member's help and for every member to enlist the help of others in their area to defeat this bill, hopefully before it's even up for a vote.
Contact your representative via phone, email or both. Click here and on the left side in the links are both the House and Senate representatives. If you are unsure of who that person is or which district you reside in, go here and type in your home address and from there both the house and senate individuals will be listed for you to contact. Ask them where they stand on the bill and if they would vote for or against it. State Representative Joseph Salazar can be contacted at 303-866-2918 or joseph.salazar.house@state.co.us. His address is 200 East Colfax, Denver, CO 80203.

Be Passionate, But Polite
Please keep your communications professional and relevant. Something along the lines of you are outraged, disappointed or angered that your Colorado Representative would even support such a change of Columbus Day to Indigenous Peoples Day. Furthermore, you may want to point out that the references used in the bill are unreliable and found to be erroneous by scholars and historians across the country. Finally - your comments should include the fact that a declaration such as this DOES NOT foster community and in fact is discriminatory towards those of Italian heritage.

First Committee
The bill will be presented to a State Veterans and Military Affairs committee within a couple of weeks and this is where we hope it will die before it gains traction. Below is a list of the names of the members of this committee. Please contact these people and voice your displeasure with the bill and ask for them to defeat the bill before it goes to the house. Also, ask the committe to consider revising the bill by changing Indigenous People day from October 12th to November 12th, coinciding and during Indigenous People month.

Su Ryden D-Chair, Aurora
303-866-2942
su.ryden.house@state.co.us

Dianne Primavera D, Broomfield
303-866-4667
dianne.primavera.house@state.co.us

Mike Foote D, Lafayette
303-866-2920
mike.foote.house@state.co.us

Steve Humphrey R, Windsor
303-866-2943
rephumphrey48@yahoo.com

Patrick Neville R, Castle Rock
303-866-2948
patrick.neville.house@state.co.us

Dan Thurlow R, Grand Junction
303-866-3068
danthurlow55@gmail.com

Max Tyler D, Lakewood
303-866-2951
max@maxtyler.us

Cole Wist R, Englewood
303-866-5510
cole.wist.house@state.co.us

Representative Jessie Ulibarri is a cosponsor of the bill jessie.ulibarri.senate@state.co.us

Members of OSIA, this is the time to take action! Please participate and get involved. We can't lose this holiday. It is our responsibility as Italian Americans to preserve this day. I will send further communications through your lodge presidents as I receive updates.